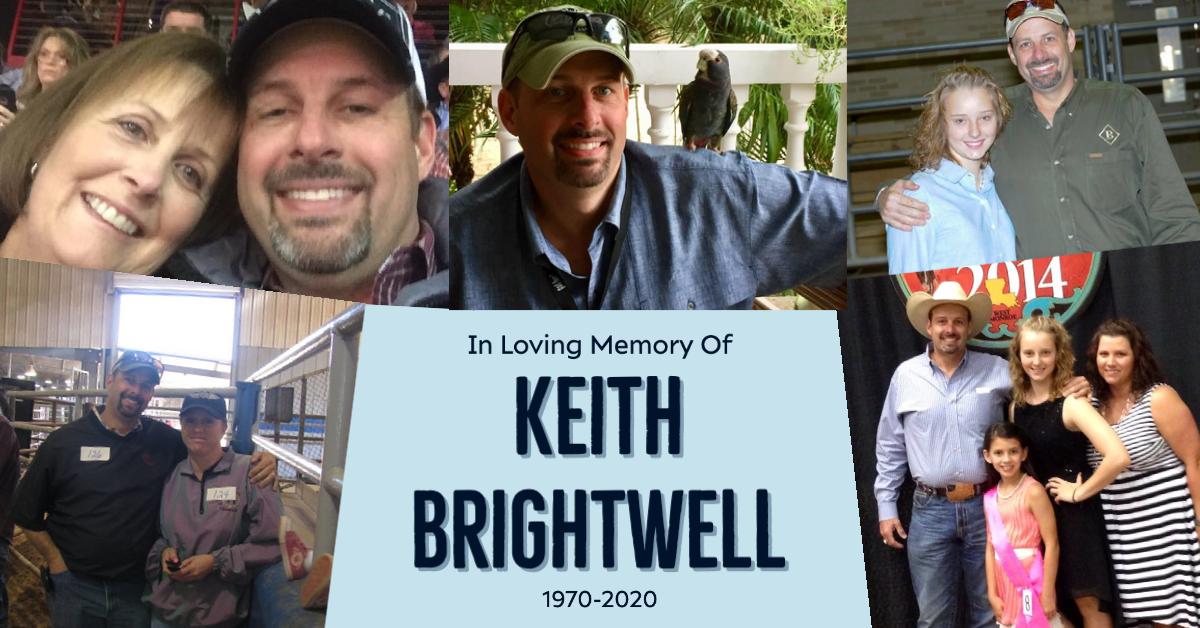 Please consider a memorial contribution to:
The Keith Brightwell Scholarship Fund
c/o Vera National Bank
PO Box 1009
Henderson, TX 75653
Keith Brightwell, the best auctioneer ever, passed away Thursday morning due to complications of a knee replacement, a blood clot to his lung. I'm trying to fight tears and call my crew and the customers that all loved Keith. Hard to talk and not cry. He just turned 50 years old in October and was one of the most talented individuals I have ever known. This is very painful- remember to love and live everyday like it is your last day, tomorrow is promised to no one.
With deepest sympathy,
TC, Doug, Kurt, Chris, The BA Family and thousands of Sellers, Buyers and Vendors that are left behind.